Amy Alcott is on the Golf Magazine Course Ranking Panel that ranks the top 100 courses in the us and the world.
---
2016 OLYMPIC GOLF COURSE DESIGN – Rio de Janeiro, Brazil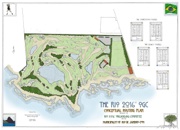 The Rio 2016™ Organising Committee for the Olympic and Paralympic Games has selected US based Hanse Golf Course Design to design the golf course in Rio de Janeiro for the Olympic Games in 2016, when golf returns to the programme after an absence of 112 years.
Hanse Golf Course Design, of which Amy Alcott is a part, was selected from eight finalists as the candidate that most aptly met the selection criteria that were issued by Rio 2016™. The proposal was cited for its design characteristics, including accentuation of the natural dune formations and retention of the natural contours of the land.
---
INDIAN CANYONS GOLF COURSE – Palm Springs, California

Indian Canyons was my first job at consulting on a golf course. It gave me a wonderful opportunity to put my notebook of sketches of golf holes and my lifelong desire to simply build a golf course to work. I collaborated with Casey O' Callaghan, a bright, young architect out of Newport Beach, CA. The course was a complete remodel and it was originally called Canyon CC. The new Indian Canyons golf course is the cornerstone to development by the Agua Caliente Indian Tribe that also included the spa hotel and casino. Indian Canyons is sporty, challenging and a good test of golf. Built on barely 100 acres, the views are spectacular at the foot of Mt. San Jacinto and the course is a challenging test of shot-making for all golfers. The reviews have been great and I hope all who play it will have a enjoyable experience.
---
BRICK LANDING GOLF CLUB – Ocean Isle, North Carolina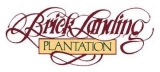 Brick Landing is my second remodel and it is in the town of Ocean Isle, North Carolina. It is a development community and the clubhouse and several holes sit right on the intercoastal waterway. The golf course was in need of renovation and famed southeastern architect, Dan Maples, was brought in to give this grande dame a facelift. I am working with Dan on all facets of tee design, bunkering and green remolding. We are turning #18 into a par 3, which will be very dramatic with views of the coastal area. Dan is an experienced architect building many coures in the Myrtle Beach and the Pinehurst area and he comes from a long lineage of great designers. His great grandfather was Ellis Maples Sr. who worked with master designer Donald Ross on the design of Pinehurst #2. Brick Landing, once completed will have a wonderful flow and be a great challenge for all levels of golfers, its' members and guests.