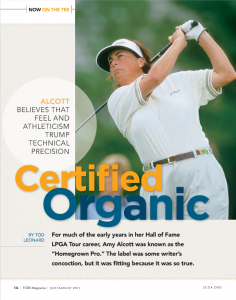 An in-depth article and focus on Amy in the "Now on the Tee" section of FORE Magazine's July 2011 issue.
"For much of the early years in her Hall of Fame LPGA career, Amy Alcott was known as the "Homegrown Pro". The label was some writer's concoction, but it was fitting because it was so true."
Read the entire article at FORE Magazine.