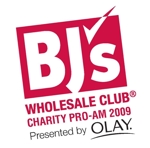 48 Legends Tour Professionals teed it up at Pinehills Golf Club in Plymouth, MA. The event raised nearly $1.6 million for the BJ's Charitable Foundation – over $6 million since the event started 9 years ago.
The BJ's Pro Am attracts professional golfers from around the country. At the end of an enjoyable day of friendly competition, Amy shared 4th place with Dawn Coe-Jones.
Click here for the full article and to view all rankings.