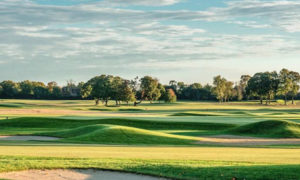 The U.S. Golf Association is launching the inaugural U.S. Senior Women's Open with flair.
"It's a classy decision," Amy Alcott said. "One that indicates how much things have changed in women's sports."
Alcott, who is automatically eligible to play in the U.S. Senior Women's Open by virtue of her status as a member of the World Golf Hall of Fame and as a winner of the 1980 U.S. Women's Open, said she's really excited about playing. Fox Sports will televise the tournament.
"Golf doesn't stop at 50," she said. "We want an arena to showcase our talent and now we really have one."
Read the full article.